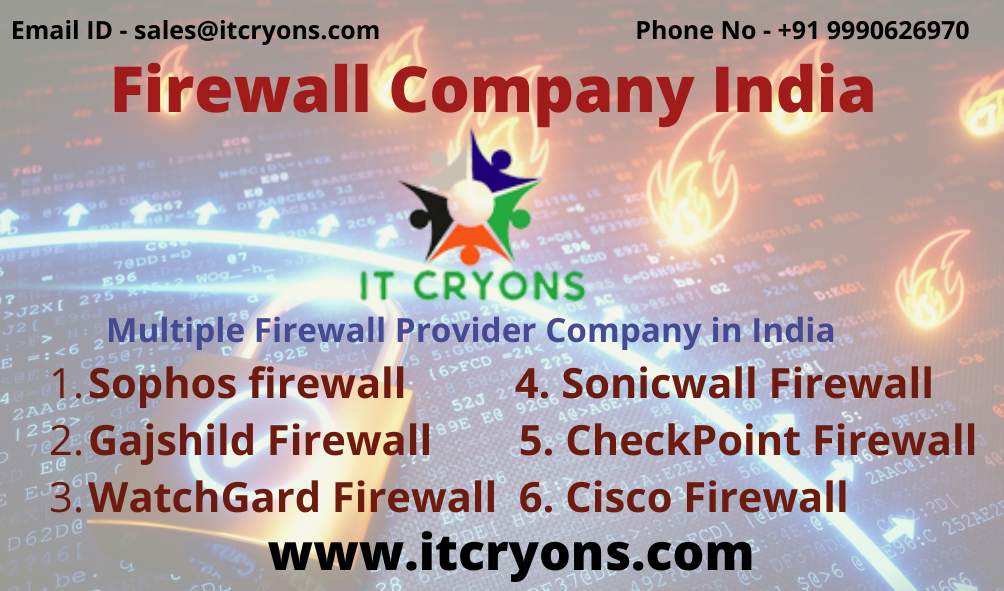 In today's time, the way we are connected to each other and live in safety with each other. Similarly, our computers are connected to each other and they also need security. So that it can be protected from eyes from outside ad all the important documents kept in computer can be kept safe. People, who work on computer and the internet, have to take the firewall servers.
Firewall is a very important part of computer systems and networking. It is a designed to prevent unauthorized access from outside and to allow authorized surveys. Firewall's hardware & software is built in both forms. Firewall incoming traffic when our computer is connected to the internet. In today's era, the firewall has become an important part of securing your document on computers.
There are 2 types of firewall 1. Hardware Firewall and 2. Software Firewall.
Hardware Firewall – They come in the form of Firewall routers, whose job is to prevent antivirus from moving from one computer to another computers. Whenever anything is done on the internet by computers, the firewall work there protects the computers from Antivirus, Malware and Hacking. Each request emitted by a computer originates as a form of a data the network ID is also associated with it. Whenever he receives a request from t server, the network ID comes with the Packet so that the firewall knows that the data is correct. By this, if any other data tries to enter inside with that data, the firewall stops it outside.
It is also a work of firewall. If a virus enters a computer through a computer, it does not reach another computer. It takes a good care of firewall properties.
2. Software Firewall – Nowadays, in new generation windows operating system like widows, XP, 7, 8, 9, 10, the firewall already inbuilt. B y default remains on so that the computer is completely protected. You can adjust its setting in the computer according to your own. There are many antiviruses on the internet which works as firewall. Example – Avast, Mcafee, Norton, Quickheal,
IT Cryons Company is to protect your business from hackers attack and other way. We understand your business, your aims, and goals, and help you improve your Work performance. We keep your data safe and help you run business smoothly without any worries. Firewall Company India provides software and hardware firewall to protect your data from any unexpected threats.
IT Cryons, Firewall Service Company India, Firewall merchants are starting to package firewall contributions with other security or protection highlights, in spite of the fact that this is anything but an all-inclusive practice.
We provide hardware and software firewall top companies in Delhi
Check Point
Palo Alto Networks
WatchGuard
Cisco Asa Firepower
Seqrite Firewall
Juniper SSG
Sonicwall
IT Cryons Company provides both types of Firewall Company in India. Protect your business from hackers attack and other. We understand your business, your aims, and goals, and help you improve your Work performance. You can Call and Email any time for Firewall solution Provider Company in India related assistance. We will always be ready to help you.
FOR MORE INFORMATION JUST CALL OR EMAIL NOW
PHONE :+91 9990626970
EMAIL: sales@itcryons.com